It's that time of year again and we thought we'd do a post for all the folks out there who need to buy a perfect gift for an audiophile. At 1MORE, we love audiophiles - those of our friends and family members who are extremely passionate (and picky) about their music listening experience.
Here are the 1MORE staff picks for best audiophile gifts available from Amazon. These products were chosen for their exceptional design, sound quality, and value. 
DESKTOP AND PORTABLE HEADPHONE AMPS - designed to give your headphones a boost in power and sound quality, a decent headphone amp can make a huge difference in sound quality and musical enjoyment. You'll find the below models being used in rotation by our staff at events and for personal enjoyment.
Audioengine D1 24-bit Digital-to-Analog Converter
 ($169.99) - The D1 is a fan favorite desktop headphone amp due to its price to performance ratio. With bit-perfect HD audio, the D1 allows you to bypass your computer, TV, or DVD/BlueRay player's low-quality soundcard or headphone output and send the audio through USB or optical inputs. The D1 then converts the audio from digital to an analog signal without losing any audio quality. In addition to headphones, D1 also comes with outputs for any home audio system so you can enjoy your music through speakers too. We also love the Audioengine B1 Premium Bluetooth Music Receiver
, which is an extended range Bluetooth receiver that lets you play music from your phone or computer wirelessly to any stereo system.  
AudioQuest - DragonFly Black USB DAC/Headphone Amplifier
 ($199) - This little guy packs a punch and is a go-to for several team members at their desk and when out and about. The simple plug and play connection is effortless and lets users control volume with their source. Sound quality is a big upgrade from stock DAC/Amps. Users will want to upgrade to another option if they prefer to have more control of their sound. 
(Photo credit: Digital Audio Review)
CHORD Electronics Mojo, ultimate DAC/Headphone Amplifier, USB, Coaxial, and Optical, Black
 ($529) - The Mojo, designed and built in England, brings studio quality sound to your to your pocket. The Mojo plays almost all file types including 768kHz 32 bit, and quad DSD 256. With a four hour charge, Mojo gives users 8-10 hours of playback. This is a great amp, but at this price point, you might consider a FiiO or other with a built-in player as well.  
FiiO X7 Mark II Smart Hi-Res Lossless Music Player 64GB
 ($649) - We've used FiiO at our consumer and industry-facing events since the beginning. These are some of the most popular portable headphone amp/DAC/players for good reason. The FiiO's are based on an Android platform that will be familiar to many Android phone users. With built-in and expandable storage, interchangeable amp modules, and lossless sound, what's not to love?
Pro iCAN Professional Studio-Grade Headphone Amplifier
 ($1,699) - The Pro iCAN is a premium desktop headphone amp that can push any headphones ever made. In addition to the high-quality build of the iFi Pro iCan, it also has switchable Tube/Solid State circuitry, a fantastic 3D Holographic imaging feature allows users to widen the stereo imaging to enjoy like never before. We're also big fans of the Sony Signature Series Audio Component Amplifier, Black (TAZH1ES)
 and Woo Audio WA7 Fireflies (2nd Gen) with WA7tp (tube power supply) upgrade in Silver
.
HEADPHONES (as if you thought we would recommend any brand other than 1MORE)
It's been a tremendous year for 1MORE. We became a best seller on Amazon and were the most awarded headphone brand of 2017.
1MORE Quad Driver In-Ear Headphones (Earphones/Earbuds) with Apple iOS and Android Compatible Microphone and Remote (Titanium)
 ($199.99)
Recent Awards:
Best Earbuds Under $200 - AudiophileOn  
1MORE Triple Driver In-Ear Headphones (Earphones/Earbuds) with Apple iOS and Android Compatible Microphone and Remote (Gold)
 ($99.99)
Recent Awards:
REPLACEMENT HEADPHONE EAR TIPS
Comply Foam Premium Earphone Tips - Isolation Plus Tx-500 (Black, 3 Pairs, Medium)
- We recommend Comply tips for any audiophile who wants a premium foam seal from their IEMs (earbuds). Be sure to select the size that fits your in-ear headphone model. 
DESKTOP & BOOKSHELF SPEAKERS 
If speakers are your thing, but you have a relatively small space to work with, your audiophile friends will love these smaller bookshelf units. 
ELAC B6 Debut ($280) - These ELAC's have tremendous bass for a speaker their size and won't break the bank. Overall a great speaker for a smaller living room, bedroom, or office that won't sacrifice any of the low-end. 
SVS Ultra Bookshelf Speakers - Pair (Black Oak Veneer)
 - ($999) - The SVS Ultra are a phenomenal set of bookshelf speakers from one of the industries leading subwoofer manufacturers. 
SOUNDBARS
Most audiophiles will prefer floor standing speakers, but sound bars have grown in popularity over the past few years. For the audiophile who loves movies, soundbars provide a much-improved sound experience over the factory TV speakers. Here's our staff picks for best sound bars: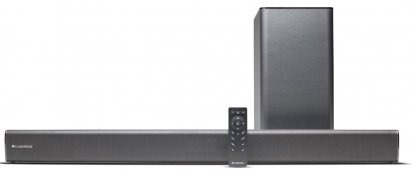 FLOORSTANDING SPEAKERS
Here are three models of floor standing speakers that will knock your socks off. Price points vary, but you'll be impressed with the tremendous full-range sound of any of these models.  
SUBWOOFERS
For a robust low end that brings your music and theater experience to the next level, try these subs. Most speakers have a hard time reproducing the low frequencies that only a subwoofer can. We prefer powered subs that have the amps built in so less additional components are needed. 
WIRELESS & BLUETOOTH SPEAKERS
Echo Dot (2nd Generation) - Black
 ($29.99) - How did a $29 component make our list of best gifts for audiophiles? Simple. Connect this tiny voice-activated device to ANY audiophile system and instantly give your current hi-fi system the power of Alexa's voice controls. 
Here are some other staff picks for Bluetooth & wireless speakers that perform better than the average competition in the category. 
Have a wonderful holiday, and may all your sounds be merry! 
~Prz